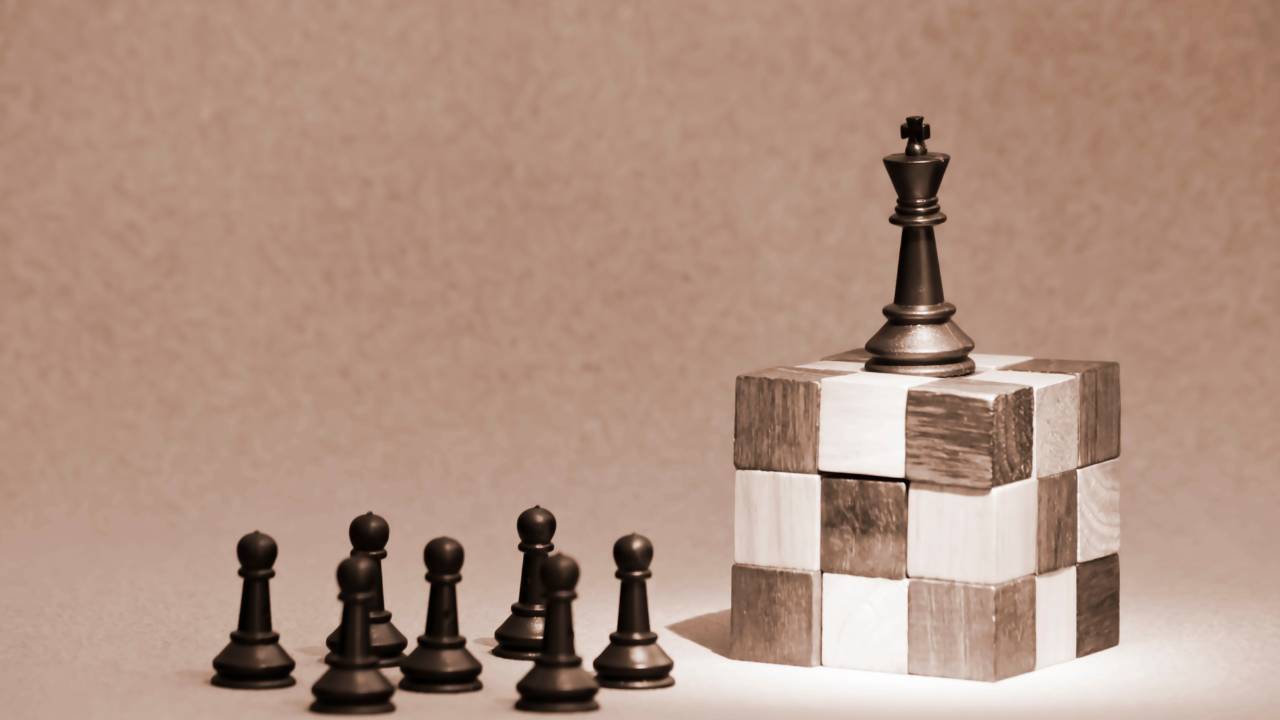 Congratulations! You're a PMO Leader! Welcome to a challenging, dynamic world where you get to delivery strategic value all while having a target on your back. Good times!
Being a PMO leader has been one of the most challenging and rewarding aspects of my career. Thankfully, I've had some really good mentors along the way who showed me being a PMO leader and a project manager are two very different things.
Let me start with a somewhat unpopular opinion amongst folks; you do not have to be a project manager before taking the role of a PMO leader. The PMO leader needs to understand project management and have a passion for projects. However, this role is in reality a business leader and a strategic partner. The PMO leader looks after the business for the executive team and helps drive strategy. If you're a project management professional that moved into the PMO leadership role, that's awesome, but not a requirement.
So, what are the traits of a PMO leader? Well, it's a balance between a strategist, nurse, psychologist, analyst, fire fighter, negotiator, and boxing referee all rolled into one. Feel free to add more (I'm sure there's some colorful metaphors you can sprinkle in). Here are traits I've been taught and learned along the way.
Is Clear About the PMO's Purpose. PMO leaders will talk to a lot of people. When they do, they'll be crystal clear on why the PMO exists and the value it will bring to the organization. A leader, any leader, should be clear on their department's purpose.
Strategic Mindset and Executive Advisor. When I've asked senior leaders what they wish project staff knew more about at their companies, quite often the answer revolves around knowing more about the corporate strategy. As a PMO leader, strive to be "at the table", in the room, or close to someone at the table so you have a direct line of sight into strategic goals. Then, keep those goals front and center. Report on progress against them. If you see something going off the track, be the strategic advisor who brings it to the forefront and offers solutions. If you become the go-to person to help solve problems and keep strategy moving, your PMO will thrive.
Focused on Outcomes. Projects and the project managers who lead them are focused on delivering scope. The PMO leader needs to understand the scope to be delivered, but the focus is on the project Outcomes, or the benefits/value it derives. For example, if you build a highway on time and budget, you've delivered the agreed-upon scope. If no one drives on it, there's not much benefit to having an expensive road no one uses. If the PMO leader doesn't see the benefits, raise the flag and start asking questions.
Financial Acumen. No, you don't need to be a financial analyst. But, you should be able to read and understand financial statements and be an effective budgeter. One CFO gave me a shirt that said "Have You Hugged Your CFO Today?" because I talked to her all the time. She mentored me on being a better financial steward and how financial metrics drove decisions. Learn the language of finance.
Communication Skills. You're probably saying "No sh!t Sherlock", but communications is more than just sending a status report. It's sending the right communication, at the right time, to the right audience, with the right message/information. If I send a detailed status update to an exec, it won't get read and they'll wonder what I'm doing. A one page dashboard gets a look. If I bring up an issue without recommended resolutions, I'm essentially dumping my problems at their feet. If I say I need two minutes of someone's time, make it two minutes, not 10. Communication is a must, but the right communication is required.
Learn to Speak Multiple Languages. I'm talking about adjusting your conversation between multiple stakeholder groups. One minute you're talking scope and risk and mitigations with a PM. The next you're talking strategy and outcomes with an exec. The next, budget and estimate to complete with finance. Maybe the next listening to someone's personal problem and how it effects their work. A PMO leader doesn't talk PM all the time, so learn other "languages" of the business.
Proactive. I sometimes struggle here. I can get caught up in something, put my head down and dive in. Then I forget to look up. A PMO leader needs to continually look up and out. They see changes or issues on the horizon and takes steps to mitigate them before the proverbial mole hill becomes a mountain.
People Skills. The PMO leader understands projects are an investment in people's lives and treats that investment wisely. They value interpersonal relationships, create a psychologically safe environment for PM's to work in, and promotes a culture of recognition. Honesty and transparency are at the forefront with the PM team and all stakeholders the PMO leader works with. Take time to understand and enhance your EQ. It pays dividends.
Empowering. What's the best way to trust someone? Empower them to do their work, then trust them to do it. PMO leaders should trust team members to make the right decisions. Give them tools and let them decide how best to use them. I do have a "trust but verify" mentality, though. I trust you'll do the work but want verification it's on track and am a resource to help you if need it.
Negotiation (Fair and Strong). As a PMO leader, you must be willing to have tough negotiation conversations to get the PMO support it needs. Negotiation of people, money, time, and other resources can be tough, so learn tactics early and refresh often.
Flexibility. There are a couple things here. First, the needs of the business change, so too must the PMO's priorities to support. Take COVID for example. A PMO may go from leading projects to leading the effort of getting hundreds of people ready to work from home for the foreseeable future. Second, we sometimes love our processes too much, even if they're not the most efficient. If processes are deemed to be ineffective, quickly remove or change them so as not to be burdensome.
Self-Managed. We're all busy. Ensure your time is spent on value-add activities as much as possible. The "do you have a minute" syndrome can suck a full day away quickly. Don't let people drop their problems on you and walk away! Delegate when possible. Fight fires when needed. Remember, it's OK to say NO to work not in support of the bigger picture.
Change Agent. Change will be constant, so be a champion for change. NOTE: don't have so much change that "Change Fatigue" happens with stakeholders. Be intentional about the change you introduce. I'm not an Org Change Mgmt. (OCM) person, so bring in someone with that expertise if needed.
Hiring. Since we're talking about bringing people in, let's talk the dreaded hiring process. First, have triggers that dictate when someone should be hired. For example, every $2M in capex projects requires 1 FTE. Have metrics to justify spend. I believe in hiring for fit and skill, so have your team part of the interview process also. Hire complementary skills (i.e., an OCM person vs. me fumbling through it).
Keeps Ego in Check. I have a theory where a baseball player can go to the Hall of Fame for batting .300, or getting on base 30% of their at bats. So, if I'm right 50% of the time, I'm having a good day. For the rest, I have to put any ego aside and do what's best for the company and team. Remember, what worked at one company won't work at all of them. Different cultures, people, and success factors. Keep a Day 1 mindset. "I don't know" is a perfectly good answer and be sure to get help from others.
Understands PMO Buy-In is a Marathon. But also knows when to sprint to take advantage of quick wins. Not everyone will be a PMO fan. You can't control that. I had people that didn't like the idea of centralized project management for over a year until they saw repeated results. Celebrate the incremental wins, and do so loudly. Your haters may still hate, but at least your successes speak for themselves.
Is Decisive. A PMO leader will make a decision based on the information available and can adjust later as knowledge is gained. The don't take a long time to make decisions or wait until things are "perfect." Sometimes good enough will do.
Have Fun. I'm a FunGi, not an algae. OK, total dad joke. Here's the thing; you and your team are going to work hard. Find opportunities to have fun and celebrate as a team. Make it a recurring calendar item. Bring in treats if everyone is in the office (or build delicious cakes). Send $5 Starbucks gift cards and do virtual coffee. Find time to connect and have a little fun!
Congratulations PMO Leader! You've obviously made a big impact to get to this stage, so don't blow it. What other traits would you add?